CLARITY Is Closer Than You Think…
BUSINESS COACHING FOR LEADERSHIP DEVELOPMENT & BUSINESS GROWTH STRATEGY

FOR FRUSTRATED BUSINESS OWNERS APPROACHING BURNOUT
BUSINESS COACHING AND MANAGEMENT CONSULTING
What Started As Progress Has Turned Into Unruly Growth & Unchecked Chaos.
If Your Business Feels More Like a Prison
It's Time to Break Free.
We Help You Cut Through the Chaos
Accelerate With Clarity and Accountability
…So You Can Finally Realize Your Vision, Without Fear of Your Business Imploding.
YOU DIDN'T START YOUR BUSINESS TO WORK 15-HOUR DAYS,
MISS YOUR KID'S GAME, OR LAY AWAKE AT NIGHT WONDERING:
Is this actually worth it?
At Exit Momentum, we understand how much time, energy, & care you've put into constructing your business from the ground up. You've poured a strong foundation. Now, you're ready to build higher…
…But you have no blueprint. No framework. No expert crew to pull it all together, without you having to somehow wear the hats of engineer, project manager, superintendent, and skilled laborer—all at the same time.
That's why we developed our unique business growth & leadership development process. Because busy owners like you don't need another list of tasks to complete or jobs to fill!
Emily Jenks
★★★★★
Exit Momentum and our coach/implementer, Cullen has allowed us to take our quarterly off site meetings to the next level. We go in with an unlimited amount of ideas and issues, and he helps us narrow down our focus for what we should be focused on in the next 90 days, while reminding us of the bigger picture of our 1 year, 3 year and 10 year goals. From helping us resolve people issues, organizing our thoughts with our Accountability Chart, creating strategy, setting goals-- the list goes on. Not to mention the many different exercises/discussions he leads to help our team keep our company's vision in mind when making big decisions. We leave every meeting with clarity and focus. No matter where your company stands, Exit Momentum will play a huge part in helping you bring your company to the next level.
Response from the ownerEmily, thanks so much for taking the time to share the value you are finding in the work that we are so proud to do with you and the team.
Suzanna Tomey
★★★★★
On behalf of our team, I'm excited to give a positive review for Deric at Exit Momentum! Deric has played a crucial role in shaping our leadership team's strategy and agency-wide projects. His work has made us more efficient and improved communication across departments, and I'm truly impressed by his dedication and expertise.Deric knows how to run a growing business effectively. He gets our goals and helps us turn them into practical plans. Working with Deric is not just productive but also enjoyable. He brings a strong sense of teamwork to our meetings, making collaboration easy.Even though we've worked together for a relatively short time, Deric has already had a significant impact on our organization. His strategic thinking, ability to build a cohesive team, and infectious positivity have all contributed to our success. We're lucky to have him on our team, and I wholeheartedly recommend Deric to anyone in need of a skilled and professional coach!
Response from the ownerSuzanna, thanks so much for the kind comments about Coach Deric and what he already helped you all achieve in such a short period of time. We are ecstatic to hear that, and are also not surprised. Keep it up!
Sweet Dreams Mattresses & Furniture
★★★★★
J'Beau and Exit Momentum help in many ways, but if you're looking to get to the next level - these guys will get you there. If you are a company looking to grow or a company just starting out - don't wait, call these guys. Results on our businesses show almost immediately with their organization, website and quarterly/weekly meetings. - Jeff Benedic
Response from the ownerJeff, thanks so much for recognizing Jason, he is one of the great coaches we have and a true asset to his clients.
Scott Armand
★★★★★
Jason is very inspiring and an excellent motivator and coach.
Response from the ownerScott, thanks for the note, we appreciate you trusting Jason to help your team drive to a new level of results.
Samuel Coil
★★★★★
Exit has lifted our business to new heights through thoughtful growth and enhancing our leadership skills!
Response from the ownerThank you for sharing your experience, and for your constant pursuit of humble leadership especially considering the level of success you and the team have created.
Jace Young
★★★★★
Our experience with Cullen and the team at Exit Momentum has been nothing short of Extraordinary. The VALUE he and his team provide is unmatched and our investment with Exit Momentum and returned us 10x in our business. Period. If you are wanting to take your business to the next level and do it in a systematic and predictable way, reach out to Exit Momentum.
Response from the ownerThank you Jace for the opportunity to help shape the future of Legacy Farmer as you impact 1000s of family farmers and ranchers across North America.
Mark Grenier
★★★★★
Exit Momentum has changed the way we make all decisions for the direction of our business!
Response from the ownerMark, thank you for being the kind of client who is willing to be challenged and see things in new ways for the greater good of IGS.
Erik Fields
★★★★★
Michael Townsend
★★★★★
I am always impressed at Cullen's ability to elevate our thinking at each session. This year's annual meeting was the best yet. Our growth with the EOS tools has skyrocketed since we engaged with Cullen.
Response from the ownerMichael, we are constantly trying to innovate our methods add new tools as required to drive those results for our clients. Townsend's willingness to trust us and do what is required is a testament to the results you create.
Chris Ayers
★★★★★
Great Experience and loved the process we went through as a management team!
Response from the ownerYou guys crushed it and are just getting started with what all you can create as a company!
Matthew Scott K
★★★★★
Exit momentum exceeded my expectations and has helped archetype how I run my business. I brought Jason on and we worked through the fundemantal foundations which was powerful. I saw my business differently afterwords in a way that allows greater accountability and clarity. Moving forward, we run differently and more professionally. It was a huge level up for me and my company.
Response from the ownerScott, we appreciate you taking the time to leave a note and recognizing how affective Jason is at helping teams get clear and create new levels of success.
Janet Taylor
★★★★★
It's amazing what Cullen brings to the table. He helps us to identify issues that need to be addressed, move us in the direction to come up with viable solutions, to look at ourselves and what we bring to the team. He creates an atmosphere that promotes healthy, productive discussions. I love the way he steers the team in the direction of brainstorming to weed through the suggestions until you suddenly come up with an idea that works. Thank You
Response from the ownerMs. Janet, we feel honored to have a chance to help guide and support you and the team. Thanks for the trust you give us.
Rob Eaton
★★★★★
Our Leadership Team has been working with Cullen and Exit Momentum for a few years, and our partnership has been an absolute game changer. His presence has not only relieved us of the need to spend our time and attention on running our strategy meetings, but the additive effect of his insight into team dynamics and general business strategy are like having an extra executive who doesn't suffer from the bias of living in the same whirlwind that we do. The financial results we have seen are many multiples greater than the cost. It's been one of the best decisions we've ever made.
Response from the ownerRob, we truly appreciate the chance to work with you and the rest of the Townsend team. You and the team challenge us to continue to provide more value based on who you are and how you operate.
Chris Stewart
★★★★★
We started our EOS journey in January 2021. Cullen and his team have been amazing, everything I was looking for in an implementor. We are seeing immediate results and I cant wait to continue to learn, implement and improve.
Response from the ownerChris, thanks so much, we are honored to work with you and the whole IGS team as you redefine what's possible in your industry.
Patrick Morrison
★★★★★
Cullen and his team at Exit Momentum are incredible!
Response from the ownerThank you sir.
Jo Ellen Prutz
★★★★★
Cullen Talley is fabulous! His program has been well spent time and well spent money! Cullen helped us bring clarity, focus, accountability, and discipline to our Company and our Team. Anyone wanting to get the most from their efforts to run their business more successfully should really consider Cullen Talley, Exit Momentum, and the EOS Process.
Response from the ownerWe are so thankful for all your efforts and are excited to be a part of your path to even more success.
Bill Kaitz
★★★★★
I'd give more stars if I could. Cullen and Exit Momentum are a powerhouse. The clarity we've gained since working with them has allowed us to grow in ways and at a speed we never thought possible. What I appreciate most is the direct approach, which means we cut right through to the core of everything and don't waste time on the surface level of anything. If you have the chance to work with Cullen I highly recommend it. I've grown more in the last 2 quarters than I have in the last 2 years, and we aren't stopping there.
Response from the ownerThank you Bill, I appreciate you and the team and your willingness to go where we need to go to do what we say we are going to do, not everyone gets that, and you all do.
Todd Yoder
★★★★★
Working with Cullen has been great. He has provided us with the tools to become laser focused at growing our company. It feels like he is part of our team and has a vested interest in helping our leadership group be the best!
Response from the ownerThank you. We really enjoy working with committed leaders like yourself.
Turner Townsend
★★★★★
We couldn't be more pleased with Cullen and his staff. I can't wait for our next session!
Response from the ownerThank you sir, we are proud to be associated with you and the Townsend team.
Sarah Smith
★★★★★
Cullen and his team know their stuff!! Fantastic system for capturing your company's goals and holding your team accountable.
Sybil Calandra
★★★★★
Cullen Talley has brought our team together. We are now focused on the same known goals. We are finally all pulling in the same direction!!
Response from the ownerIt is an exciting time for you and the team at Peak, thanks for this kind note.
angie tellman
★★★★★
Cullen brought clarity, insight and strategy to our growing company giving us tools to continue to build a strong team. For many years, we have tried problem solving, but Cullen led us through exercises to develop the skills and processes to actually solve problems instead of continuing to talk about them. Highly recommend!
Response from the ownerThank you! We are proud of the work you have all done and the results you've created.
Kayla Ford
★★★★★
It is no secret COVID-19 has impacted businesses in crazy ways and by having Cullen stand with us through that chaotic process has been a huge sign of dedication and support. He didn't pull back, in fact, he kept communication going and gave us several options on how to move forward with our meetings together. Cullen truly cares for others to succeed and he has been incredibly valuable to me and to our entire leadership team as well. Thank you, Cullen, for all of the support!
Response from the ownerThank you Kayla, you guys have done the hard work, I simply set the context and provide a little "guidance" in my own way :). It's been a pleasure watching you rise as a leader through the process to date.
Gavin Filasek
★★★★★
Cullen has been a game changer for our firm. The knowledge and expertise he brings to help implement EOS is authentic. He is a major reason for the growth we have experienced!
Response from the ownerGavin, you all have certainly risen to the challenge, and your obsession for serving your clients is clear, thanks for inviting me in for a front row seat.
Impact Team
★★★★★
In 4 hours we accomplished more to establish our businesses structure, systems, accountability and vision than the last 6 months combined. Cullen brought our team closer together while making sure each member knew exactly what they needed to do in order for our practice to grow. Thank you for being the absolute best in the business.
Response from the ownerDr. Cain, you bet, it is so much fun working with you, Alanna and the rest of the Impact team because you are so focused on increasing the standard you set for your patients regardless of how much better you are than anyone else's standard, while at the same time investing in yourselves and your team. That's a unusual combination and one I know will serve you for years to come.
Carrie Kay Conejo
★★★★★
Our team recently started working with Exit Momentum and it has accelerated our completion rate for projects and is helping us move the needle quickly so that we can achieve our growth goals.
Nate Moses
★★★★★
Cullen has worked with our team for over 3 years and the amount of obstacles we have overcome and clarity of vision and purpose has been invaluable. Very happy to work with the Exit Momentum team!
Sam Coil
★★★★★
The team at Exit has shown us what it means to be leaders and grow our business with intention and skill.
Jace D Young
★★★★★
Our experience with Cullen and the team at Exit Momentum has been nothing short of Extraordinary. The VALUE he and his team provide is unmatched and our investment with Exit Momentum and returned us 10x in our business. Period. If you are wanting to take your business to the next level and do it in a systematic and predictable way, reach out to Exit Momentum.
Timothy Welch
★★★★★
Cullen and his team are incredible. They have helped our business in so many ways. Do not hesitate to sit down with him. I only wish we had reached out to him sooner!
Angelia Tellman Watercolor
★★★★★
Cullen and his amazing guidance led our team through a crazy pandemic and into the most amazing year we have ever had. Highly recommend for any business looking for team building, growth and leadership training. We are all so happy we decided to take a chance that has paid off 100x!
Tommy Krysan
★★★★★
I entered the class open minded. It has really helped a lot. It will help me make AP Baseball better and also will help me individually in all of my business endeavors.
Gabrielle Tutko
★★★★★
Our organization (200+ team members) has worked with many executive coaches and business consultants throughout the years. Cullen and his team are by far the best we've worked with. They are great at analyzing the dynamics of a team and offering meaningful and pointed feedback and guidance. They have been able to draw things out of our team that no one else has, helping us grow personally and professionally. We've been working with them for years and are looking forward to many more.
Barbara Bolotte Blank
★★★★★
Be prepared to look at your entire operation with FRESH eyes. Our team is invigorated and driven more now than we have ever been before thanks to Cullen. What he offers is the key to taking your operation from surviving to THRIVING!
Georgia Purpura
★★★★★
Cullen is really good at what he does! Getting help to cut through the noise of what is keeping you and your team is extremely valuable.
Jo Ellen Prutz
★★★★★
Cullen is fabulous! His program has been well spent money and well spent time! Cullen helped us bring clarity, focus, accountability, and discipline to our Company and our Team. Anyone wanting to get the most from their efforts to run their business more successfully should really consider Cullen, Exit Momentum, and the EOS Process.
Bill Kaitz
★★★★★
Thanks to the clarity, coaching and strategies we've gained from Cullen we've been able to grow more in the past 2 quarters than the previous 2 years. If your serious about growth and want a genuine, honest and direct person to help you cut through the noise then I highly recommend Exit Momentum. You'll
Be getting much more than an operating system, you're gaining a success partner that knows how to get you to focus on what matters most.
Aaron Spence
★★★★★
Cullen's passion, dedication, and desire to see his clients win is palpable. His confidence in the system and how we can best execute put me at ease and allowed me to remove the clutter from my brain and focus on the task at hand. I look forward to working with him in the future. I hope those in need of a level head and experienced operator reached out to Cullen and his team to work with.
Laura Corbin
★★★★★
Cullen is awesome! He does a great job getting to know his clients. You can tell he truly cares about them and their success. He is future focused and helps you bring order to the chaos in your business. Can't say enough great things about him!
Ranea Brown White
★★★★★
Cullen is great to work with! He has tremendous confidence in this system and his passion shines through! He has been great keeping us not only focused, but also with helping us identify critical issues within our organization. I would highly recommend him to anyone who would like to use this method to grow not only their company, but their personnel.
Sheri Spencer Bachman
★★★★★
Working with Cullen has been both enjoyable and rewarding. He has patience with each of our "uniqueness", can allow a few "shinny objects" in the room, but also reels us in when we go off track. Through our time together, we have become more intentional, made tremendous progress and as the Owner/Visionary I have been able to "let go" of more and trust my leadership team. I would HIGHLY recommend him to anyone looking to grow their company, grow their team, and free themselves from the headaches of running a business!
Tim Citeno
★★★★★
Cullen is amazing. He has helped our team grow and so much more effective. We have gotten past all the pointless meetings and every time we as a team get together we get things done! If your company feels like you have just hit a ceiling that you can not continue to grow past, or you are tired of having meetings that have little to no actual change on your business give Cullen a call.
Ashley Pitre
★★★★★
Cullen is super amazing and has been such a blessing to the company I work for. I was a skeptic in the whole process at first but I have since embraced it and am so grateful for his help!
Michael Buffington
★★★★★
Cullen's guidance and all the tools that he has at his disposal have truly begun a transformation in all of our businesses. Being known for my organization and systems you often believe you've got it handled and this exposed a new level available to us as an organization. On top of that my team has never been more clear on how we execute from here. Which has a real material impact on the business($$$) while having a massive impact on the human value for us individually and collectively.
Candy Ratcliff-Lee
★★★★★
Exit Momentum has brought clarity to our office. It has lead us in a direction that I am so excited about. We have clear core values written and shared, we have 5 and 10 year goals, we have team meetings that are specific and thought out. We have learned to work together to accomplish our goals & make sure we have employees to match! Thank you Momentum!
Jeff Seeger
★★★★★
Cullen is a very sophisticated caring professional. He has been a great mentor to me and my business for 10 years now. I owe some of my success to him.
Chris Breen
★★★★★
Just completed our Focus Day with Cullen and it met every expectation and then some. Cullen has a gift when it comes to identifying the key metrics we need to be measuring and monitoring in order to take our business to the next level. He helped strip away all the mundane unimportant tasks that are slowing us down and we gained clarity and focus on where we need to put our efforts in order to hit the targets we have. Any business owner that feels like they have hit a plateau in there organizations growth or that they are capping the growth by there limitations as a leader needs to book a call with Cullen.
Not Your Dad's Consulting Company
Right now, you're experiencing unruly growth like never before. Business is booming—but with each new level, you're starting to notice a little more sway & a little less stability.
You want to reach new heights & find a way to scale sustainably. But as things currently stand, your growth is capped. The higher you go from here—the more and more precarious you know things will become.
Sound familiar?
Then you need a BUSINESS COACH.
An expert who can stand in your corner, offer much-needed outside perspective, & provide a strong-as-steel framework to help you build higher, better, faster…
…Without having to fear that the whole thing will crash and burn someday.
At Exit Momentum, we annihilate the "management consultant" mold.
We help our clients shift their focus from the day-to-day hustle & master burnout-busting skills like leadership development, true delegation, and process optimization & measurement.
Where other leadership development programs, business coaching companies,management consultants, and even EOS Implementers
®

tend to offer cookie-cutter solutions, we…
Maniacally Obsess Over Results.
We're not content until you've executed on your vision—and then some.
Are Perpetual Possible-Ists.
Think your dream is too big? We disagree. If you can envision it, we can help you create it.
Deliver Value with Every Interaction
Working with us means you have access to our network of top-tier professionals in a wide variety of industries.
Say What Needs to be Said, Regardless of Risk
We believe in direct, honest feedback. We'll never sugarcoat, beat around the bush, or give you busy work.

Have Fun, Too!
Leading your business shouldn't feel like tackling a chore list. We'll help you get back to having fun and truly loving what you do.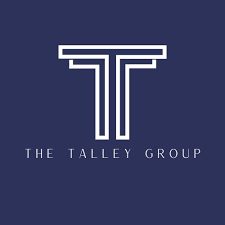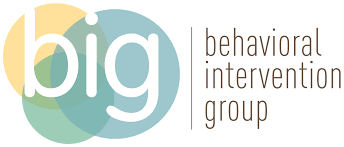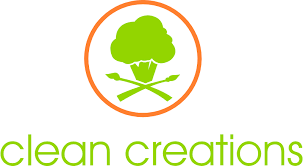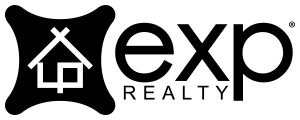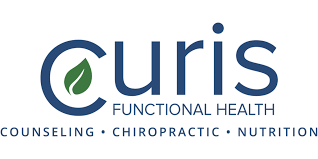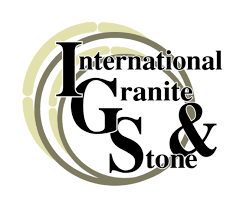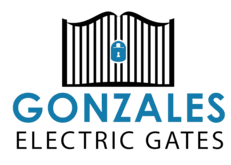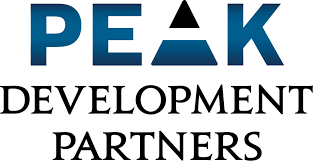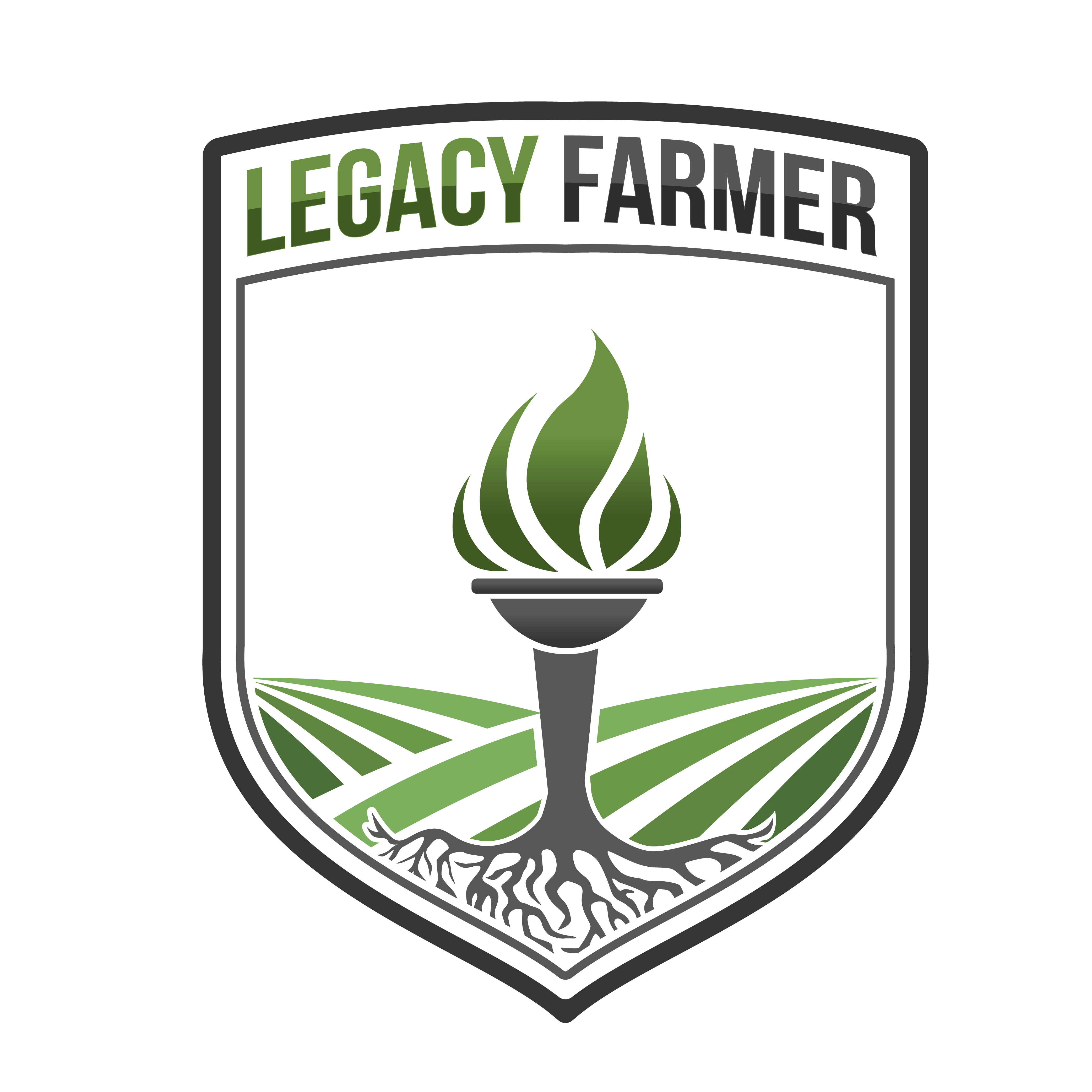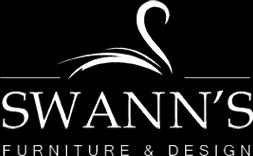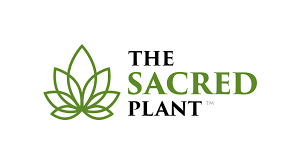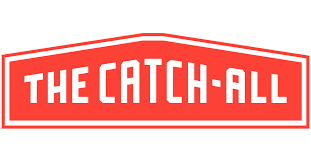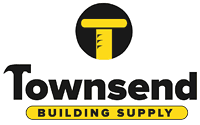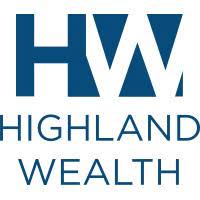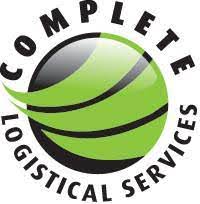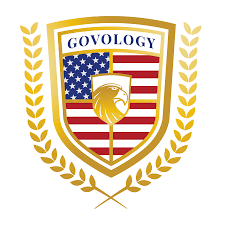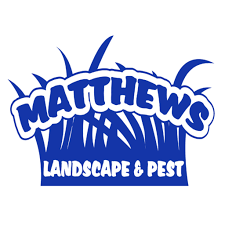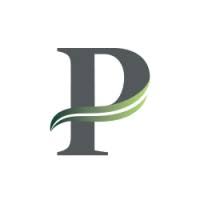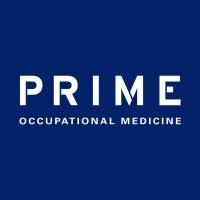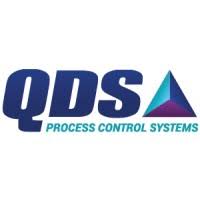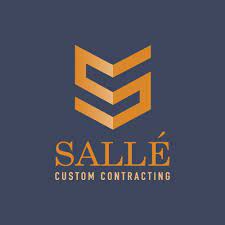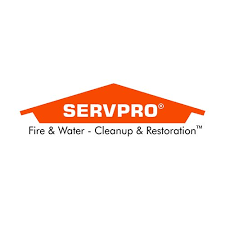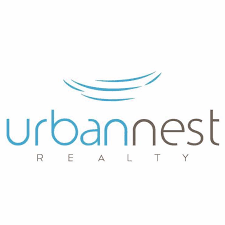 Our Customers Results
Ninety.io Numbers
Leadership Team Issues/Opportunities Solved
Company Issues/Opportunities Solved
"We hit a ceiling & were in an unhealthy place… We could only keep our arms around so much, and we were the lid on top of what we were able to produce. We had to grow beyond that because we had people who were looking to us.
Exit Momentum has given us laser focus… I couldn't do this on my own. It's like having a trainer at the gym—you get a whole different level of maximization."
"We had no accountability… We didn't have a clear sense of how to grow with the structure we'd put in place.
Exit Momentum has made a world of difference in all facets of our business… We feel so confident as business owners… We didn't even know what we didn't know. I don't know how we were doing this beforehand."

You don't need another to-do list

You don't need a canned, one-size-fits-a-few system.

You don't need a 'Yes Man' who will say you're doing great when you're self-sabotaging your own growth.
You need real clarity, accountability, & direction from someone who's architected empires before & knows the exact steps involved in building the business of your dreams.
You need a business coach who can help you develop the systems, teams, and leadership infrastructure to get out from under the weight of your business and get back to living your life.
That's where our business coaches come in.
Exit Momentum saves business owners from building too far, too fast, too precariously—and instead, helps you implement plans to achieve sky-is-the-limit-style growth, in a fraction of the time.
We set your 3-year-plan on warp speed, helping you rapidly achieve measurable progress on everything on your goal list in a matter of mere months.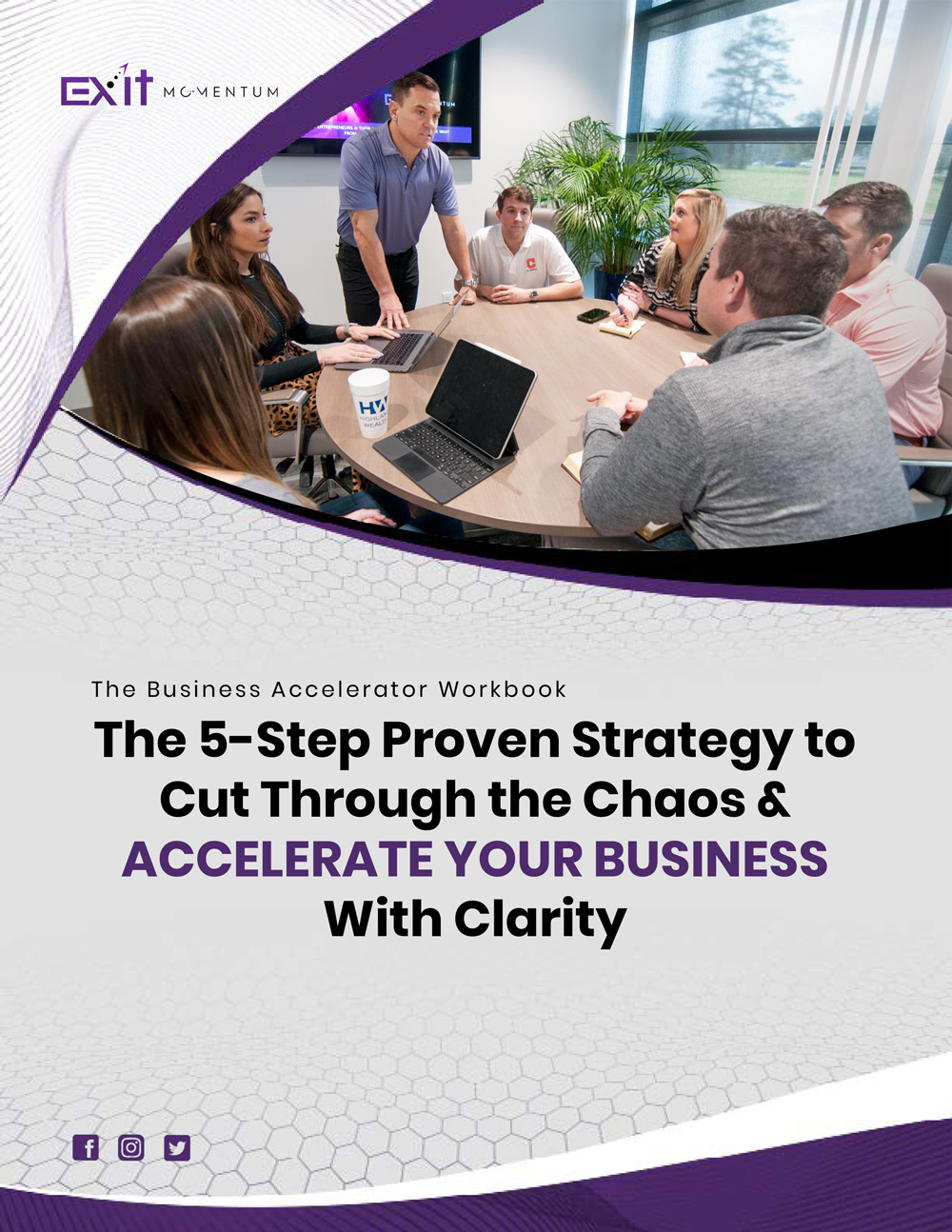 Free Business Growth Strategies Guide!
5 Steps to Cut Through the Chaos, Clarify Your Focus, & Scale Your Business Fast
Not sure where to start? These 5 simple-yet-powerful steps will help you get a grip on your business, so you can start growing from a place of clarity, focus, and strategy.
How We Help Our Clients Stop Slipping, Get Traction, & Catapult Their Long-Term Vision Into a Present Reality
"We had this badass team, but we didn't really know how to manage them…"
"Light years of difference. We now have time to focus on innovating & making a better product. The growth we've seen is humbling."
"We had no structure in our planning process… This operating system has given us a venue to discuss and set our goals weekly and quarterly. We now know who needs to solve what problems, and what the process will be behind that. It's really helped to reduce confusion.
"I wanted to work with [Exit Momentum] because of the stability and clarity with which they look at things, and their ability to help us see around corners we couldn't see. We're a $20M company, so this isn't a small thing … I can tell you with zero hesitation that I back Cullen Talley & Exit Momentum."
"We were looking for a way to get some traction. We felt like we kept slipping and having to recover the same ground. We needed structure & accountability…"
International Granite & Stone
"We kept throwing people at problems, which really hurt profitability… Now, our employees have improved greatly. Meetings are more productive. This program has helped us tighten everything up. We're very pleased."
What Makes Exit Momentum Unique?
Founded by Entrepreneurial Mastermind, & Former Certified EOS Implementer® Cullen Talley, Exit Momentum is the authority on leadership development, business coaching, & management consulting for business owners who want to vanquish burnout, build traction, and achieve their ultimate vision—in record time.
Learn more about who we are, what we do differently, and how we can help you and your team have certainty about the path to your 3-year-plan in as little as 2 months.
Areas Served By Our Business Coaches
Our services are available in Baton Rouge, New Orleans, Lafayette, Lake Charles, and Louisiana area, and anywhere accross the United States.
Our business coaches are now also servicing Kansas City, Missouri and Greenville and Clemson South Carolina. If you're in one of these locations, don't hesitate to reach out and learn more about how we can guide your business in the right direction.