CLARITY Is Closer Than You Think…
BUSINESS COACHING FOR LEADERSHIP DEVELOPMENT & BUSINESS GROWTH STRATEGY

FOR FRUSTRATED BUSINESS OWNERS APPROACHING BURNOUT
BUSINESS COACHING AND MANAGEMENT CONSULTING
What Started As Progress Has Turned Into Unruly Growth & Unchecked Chaos.
If Your Business Feels More Like a Prison
It's Time to Break Free.
We Help You Cut Through the Chaos
Accelerate With Clarity and Accountability
…So You Can Finally Realize Your Vision, Without Fear of Your Business Imploding.
YOU DIDN'T START YOUR BUSINESS TO WORK 15-HOUR DAYS,
MISS YOUR KID'S GAME, OR LAY AWAKE AT NIGHT WONDERING:
Is this actually worth it?
At Exit Momentum, we understand how much time, energy, & care you've put into constructing your business from the ground up. You've poured a strong foundation. Now, you're ready to build higher…
…But you have no blueprint. No framework. No expert crew to pull it all together, without you having to somehow wear the hats of engineer, project manager, superintendent, and skilled laborer—all at the same time.
That's why we developed our unique business growth & leadership development process. Because busy owners like you don't need another list of tasks to complete or jobs to fill!
Not Your Dad's Consulting Company
Right now, you're experiencing unruly growth like never before. Business is booming—but with each new level, you're starting to notice a little more sway & a little less stability.
You want to reach new heights & find a way to scale sustainably. But as things currently stand, your growth is capped. The higher you go from here—the more and more precarious you know things will become.
Sound familiar?
Then you need a BUSINESS COACH.
An expert who can stand in your corner, offer much-needed outside perspective, & provide a strong-as-steel framework to help you build higher, better, faster…
…Without having to fear that the whole thing will crash and burn someday.
At Exit Momentum, we annihilate the "management consultant" mold.
We help our clients shift their focus from the day-to-day hustle & master burnout-busting skills like leadership development, true delegation, and process optimization & measurement.
Where other leadership development programs, business coaching companies,management consultants, and even EOS Implementers
®

tend to offer cookie-cutter solutions, we…
Maniacally Obsess Over Results.
We're not content until you've executed on your vision—and then some.
Are Perpetual Possible-Ists.
Think your dream is too big? We disagree. If you can envision it, we can help you create it.
Create Connections Generously
Working with us means you have access to our network of top-tier professionals in a wide variety of industries.
Know When & How to Say, What Needs to be Said
We believe in direct, honest feedback. We'll never sugarcoat, beat around the bush, or give you busy work.

Have Fun, Too!
Leading your business shouldn't feel like tackling a chore list. We'll help you get back to having fun and truly loving what you do.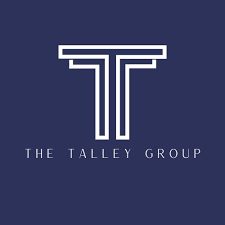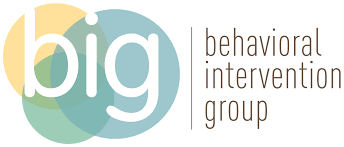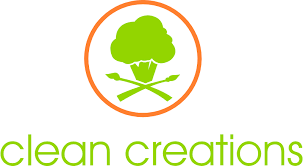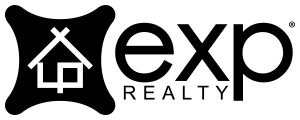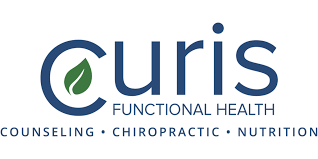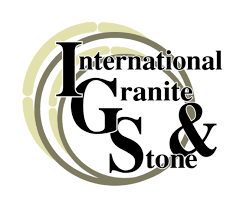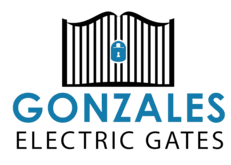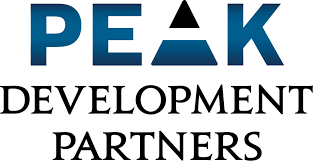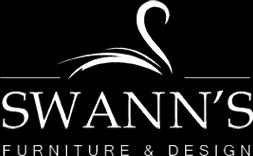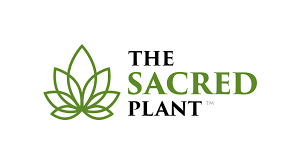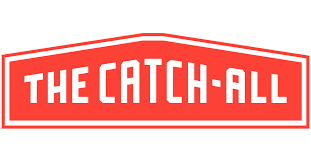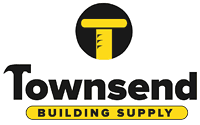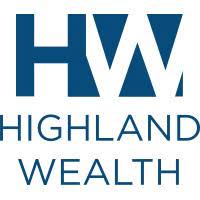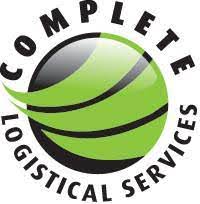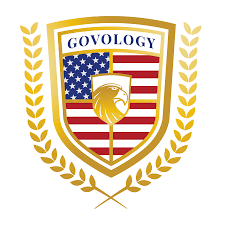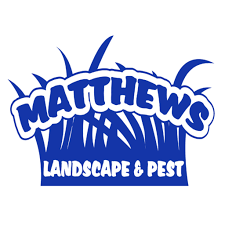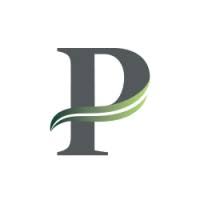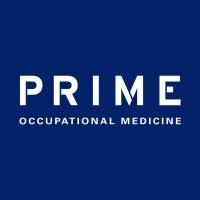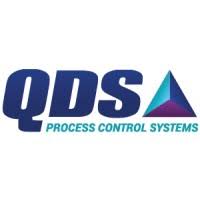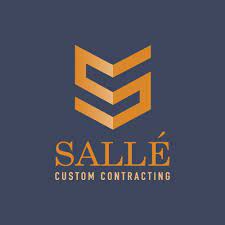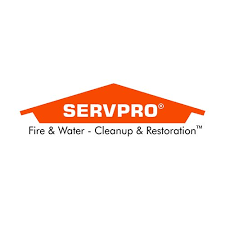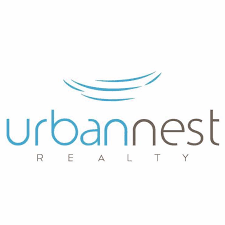 Our Customers Results
Ninety.io Numbers
Leadership Team Issues/Opportunities Solved
Company Issues/Opportunities Solved
"We hit a ceiling & were in an unhealthy place… We could only keep our arms around so much, and we were the lid on top of what we were able to produce. We had to grow beyond that because we had people who were looking to us.
Exit Momentum has given us laser focus… I couldn't do this on my own. It's like having a trainer at the gym—you get a whole different level of maximization."
"We had no accountability… We didn't have a clear sense of how to grow with the structure we'd put in place.
Exit Momentum has made a world of difference in all facets of our business… We feel so confident as business owners… We didn't even know what we didn't know. I don't know how we were doing this beforehand."

You don't need another to-do list

You don't need a canned, one-size-fits-a-few system.

You don't need a 'Yes Man' who will say you're doing great when you're self-sabotaging your own growth.
You need real clarity, accountability, & direction from someone who's architected empires before & knows the exact steps involved in building the business of your dreams.
You need a business coach who can help you develop the systems, teams, and leadership infrastructure to get out from under the weight of your business and get back to living your life.
That's where our business coaches come in.
Exit Momentum saves business owners from building too far, too fast, too precariously—and instead, helps you implement plans to achieve sky-is-the-limit-style growth, in a fraction of the time.
We set your 3-year-plan on warp speed, helping you rapidly achieve measurable progress on everything on your goal list in a matter of mere months.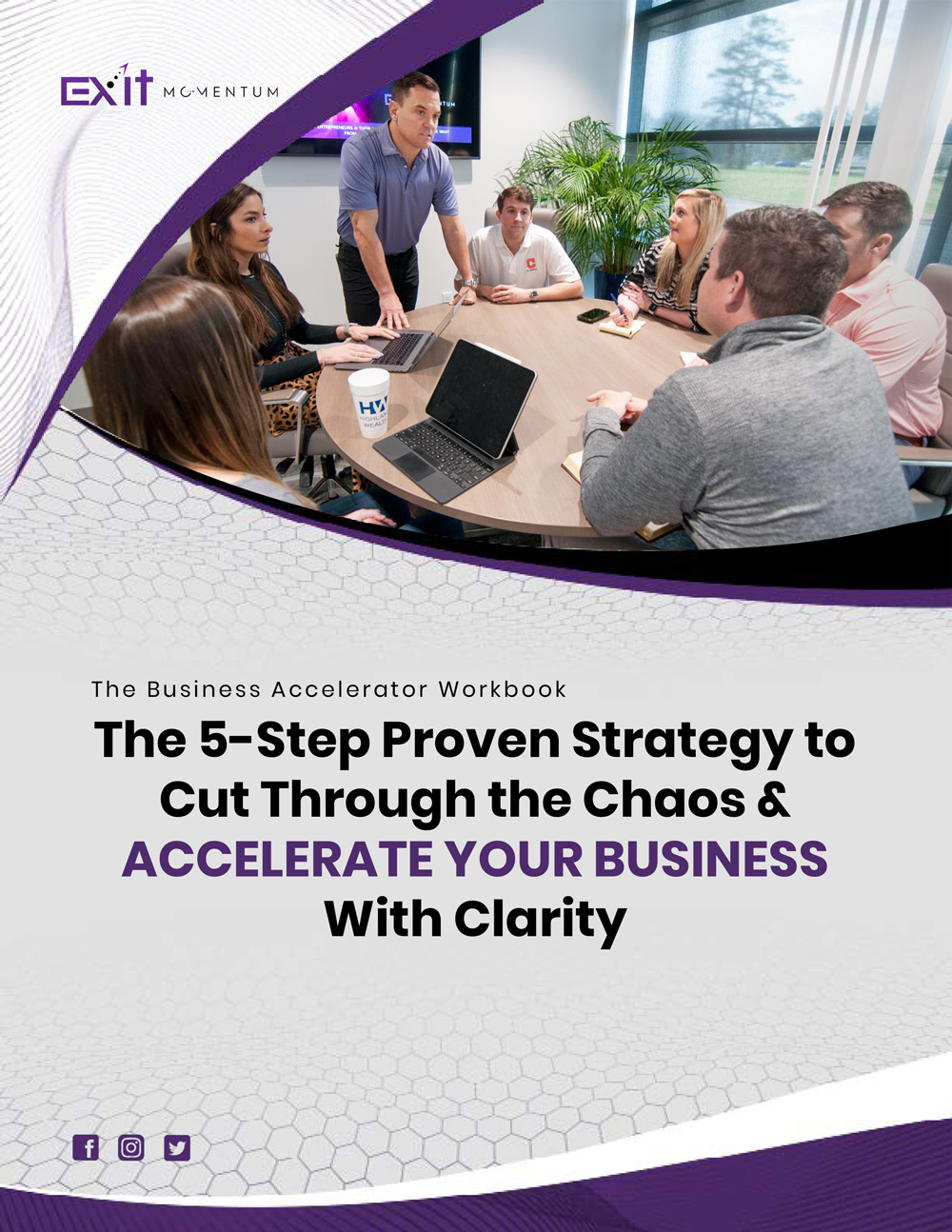 Free Business Growth Strategies Guide!
5 Steps to Cut Through the Chaos, Clarify Your Focus, & Scale Your Business Fast
Not sure where to start? These 5 simple-yet-powerful steps will help you get a grip on your business, so you can start growing from a place of clarity, focus, and strategy.
How We Help Our Clients Stop Slipping, Get Traction, & Catapult Their Long-Term Vision Into a Present Reality
"We had this badass team, but we didn't really know how to manage them…"
"Light years of difference. We now have time to focus on innovating & making a better product. The growth we've seen is humbling."
"We had no structure in our planning process… This operating system has given us a venue to discuss and set our goals weekly and quarterly. We now know who needs to solve what problems, and what the process will be behind that. It's really helped to reduce confusion.
"I wanted to work with [Exit Momentum] because of the stability and clarity with which they look at things, and their ability to help us see around corners we couldn't see. We're a $20M company, so this isn't a small thing … I can tell you with zero hesitation that I back Cullen Talley & Exit Momentum."
"We were looking for a way to get some traction. We felt like we kept slipping and having to recover the same ground. We needed structure & accountability…"
International Granite & Stone
"We kept throwing people at problems, which really hurt profitability… Now, our employees have improved greatly. Meetings are more productive. This program has helped us tighten everything up. We're very pleased."
What Makes Exit Momentum Unique?
Founded by Entrepreneurial Mastermind, Pinnacle Business Guide Founding Member, & Former Certified EOS Implementer® Cullen Talley, Exit Momentum is the authority on leadership development, business coaching, & management consulting for business owners who want to vanquish burnout, build traction, and achieve their ultimate vision—in record time.
Learn more about who we are, what we do differently, and how we can help you and your team have certainty about the path to your 3-year-plan in as little as 2 months.
Areas Served By Our Business Coaches
Our services are available in Baton Rouge, New Orleans, Lafayette, Lake Charles, and Louisiana area, and anywhere accross the United States.
Our business coaches are now also servicing Kansas City, Missouri and Greenville and Clemson South Carolina. If you're in one of these locations, don't hesitate to reach out and learn more about how we can guide your business in the right direction.